Cambodia is a country which is well known for its gold and bauxite mines on the whole. Its key natural resources include gemstones, gas, oil, phosphates, manganese, iron ore and timber. Apart from these, Cambodia also has bauxite, silver and copper resource.
In 2010, the country's industrial mineral sector produced an increasing amount of crushed stone and sand and gravel. These minerals were consumed by the country's construction industry, and limestone was consumed domestically for the production of cement.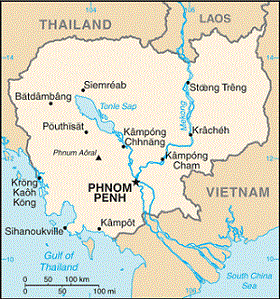 The Okvau gold project in Cambodia identified a gold mineralized system within the mechanized area. A number of Provinces in the eastern part of the country was considered to be suitable for the exploration of base metals and even gold.
The same year Vietnam's (HAGL Group) was given the license to carry out exploration activities in one of Cambodia's iron ore mines.JOGMEC and the Cambodian National Petroleum Authority signed an agreement to jointly operate the country's oil and gas sector. As part of this agreement JOGMEC decided to discover oil reserves by surveying an area covering 6,500 km2 located in the Tonle Sap basin.
However, Cambodia's mineral resources remained, to a large extent, unexplored for years. Between 2003 and 2006, however, foreign investors from Australia, China, South Korea, Thailand, and the United States began to express their interest in Cambodia's potential for offshore oil and gas as well as such land-based metallic minerals as bauxite, copper, gold, and iron ore, and such industrial minerals as gemstones and limestone.
The identified mineral resources in Cambodia were bauxite, carbonate rocks, natural gas, gemstones, gold, manganese, petroleum, phosphate rock, salt, silica, and zircon. With the exception of carbonate rocks and gemstones, the country's mineral resources were largely unexploited.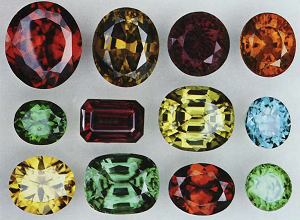 On the whole, mining in Cambodia still remains in the exploration phase rather than in the exploitation stage. Till date, no industrial scale extraction of precious minerals has taken place. There are more than 90 companies from Australia, China, Vietnam, Thailand, licensed to conduct exploration projects. Preliminary results showed that more than 20 of 139 exploration projects were confirmed positive.
There are a large number of artisanal miners running small operations recovering gold and gemstones either on a seasonal or part-time basis.
The Ministry of Industry, Mines and Energy (MIME) has stated that copper, gold, iron ore, zinc, lead, tin, bauxite, sapphire, ruby, kaolin and limestone are amongst the most prevalent resources. Cambodian law allows for wholly foreign-owned mining companies to receive licenses, some foreign companies are working alone.
The March 2013 document Current Situation of Mining Industry in Cambodia, published by the General Department of Mineral Resources, stated that 139 exploration licenses had been issued, involving 91 companies. The vast majority of explorations were for metallic minerals (notably gold, copper and iron) and coal.