Mining in Vietnam is the third biggest contributor to GDP and has high growth rate of 8.15%. Vietnam is in the top 40% of economies globally when considering the importance of mining to the economy.
Vietnam is abundant with a huge variety of mineral with over 5000 deposits of more than 60 types of minerals discovered which includes bauxite (7% of the world's reserves), rare earths, tungsten, titanium, phosphate, coal and iron-ore and other minerals.
Vietnam is the third largest mineral producer in South East Asia. The country has various types of mineral deposits and however is dominated by its coal production with 200 coal mines and total reserves of almost 8 billion tons. Vietnam produces zinc, nickel, bauxite, coal and manganese, and with the exception of coal, the majority of current mining projects in the country are small or medium in scope.
The Vietnamese mining industry is dominated by the state-owned Vietnam Coal and Minerals Industries Corporation (Vinacomin), and has been preparing for a number of major new underground coal mine projects.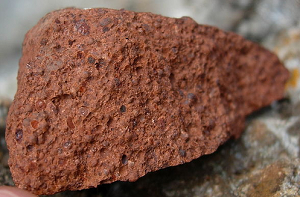 The country has world class reserves of bauxite, chromites, and titanium and iron ores. It also has various other minerals and metals like copper, gold, phosphate rocks, rare earths, limestone and tungsten.
Vietnam establishes major opportunities for the processing and refinery industry along with mining technologies and services. Many companies of Canada who consider entering the Vietnam mining market do so with a strategy of growing opportunities on a regional basis over a longer period of time.
Foreign investment in mining has been minimal and constrained by regulatory issues, investment and market access challenges. A complicated transaction system, and a lack of transparency in the procurement process can make doing business difficult within the mining sector.
Vietnam's economy grew at a 5.1% year-over-year continuously in the first quarter of 2017 as per the data released by the General Statistics Office of Vietnam. That was known to be the slowest growth in all these three years, and also weaker than 2016's full-year growth of 6.21%.
According to the United States Geological Survey, it was found that Vietnam is estimated to hold the world's third-largest bauxite ore reserves, after countries like Guinea and Australia. A majority of Vietnam's reserves are located in the Central Highlands and have only been mined on a minimum basis. Bauxite is typically strip mined and is used in the production of aluminum.  According to estimates by Vietnam's Ministry of Industry and Trade, the reserves of Vietnam in the Central Highlands amount to 5.4 billion tons overall. Despite its large reserves, Vietnam produces only 30,000 tons of bauxite per year.
As a result, a mining plan draft for bauxite was approved by the Vietnamese government in 2007. VINACOMIN, a Vietnamese mining company, has laid out a plan for 6 bauxite mining projects covering over 1800 square kilometers in Vietnam's mountainous Central Highlands. The first two processing plants for the plan have been contracted to a Chinese mining company. Vietnam has indicated that it shall cost about $15.6 billion to invest in major bauxite and alumina refining projects by 2025. Prime Minister has approved several large mining projects for the Central Highlands, asserting that bauxite expansion must be a major policy of the state.
The mining plans have been met with strong criticism from scientists, environmentalists and Vietnam's population in general as the forests and agricultural land used by coffee and tea farmers are threatened by the mining plans. Even opponents have raised concerns about the toxic waste red mud generated through the refinement of bauxite. The people of Vietnam on the whole offered strong criticism of the plans, saying that a 1980s study led to experts advising against mining due to severe ecological damage.